Kurumsal İktisat Yakla¸sımları Bağlamında Kurumsal Yapı-Ekonomik B¨uy¨ume İli¸skisi: Teori ve Uygulama
Abstract
In this study, Institutional Economics, one of the most important schools of economic theory, is examined with a historical analysis methodology. In this context, the main purpose is to reveal the possible relations between the institutional structure and economic growth.
Downloads
Download data is not yet available.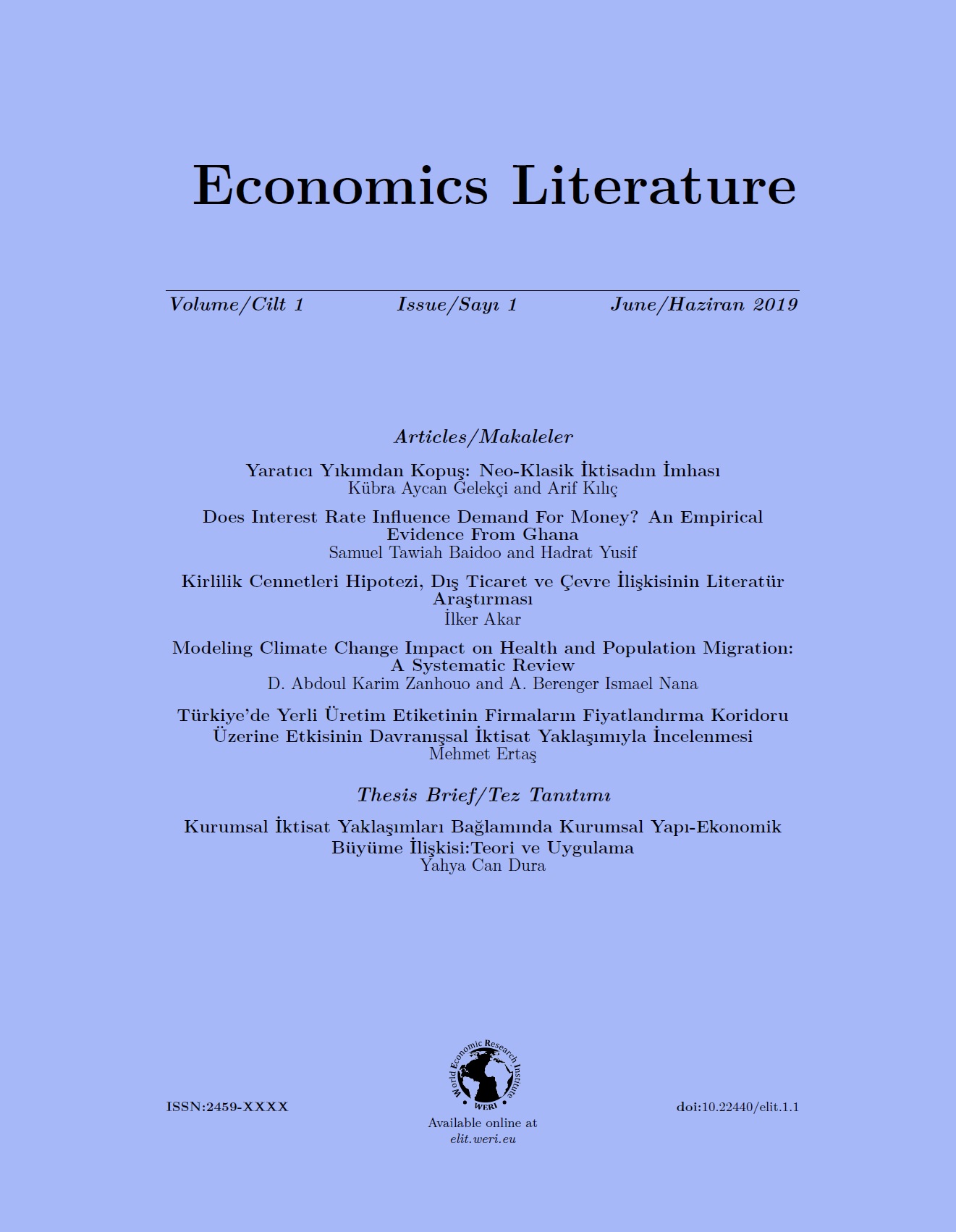 How to Cite
Dura, Y. (2019). Kurumsal İktisat Yakla¸sımları Bağlamında Kurumsal Yapı-Ekonomik B¨uy¨ume İli¸skisi: Teori ve Uygulama. Economics Literature, 1(1), 81-83. https://doi.org/10.22440/elit.1.1.6
Section
Briefs of Dissertations
Copyright (c) 2019 Economics Literature
This work is licensed under a Creative Commons Attribution-NonCommercial 4.0 International License.
Economics Literature is an Open Access journal and provides immediate open access to its contents. The Journal aims to promote the development of global Open Access to scientific information and research. The Publisher provides copyrights of all online published papers (except where otherwise noted) for free use of readers, scientists, and institutions (such as link to the content or permission for its download, distribution, printing, copying, and reproduction in any medium, except change of contents and for commercial use), under the terms of Creative Commons Attribution-NonCommercial (CC BY-NC) License, provided the original work is cited. Written permission is required from the publisher for use of its contents for commercial purposes.